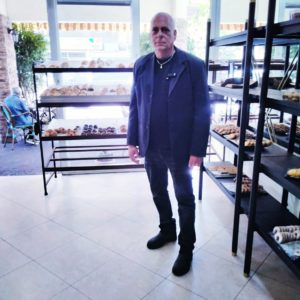 Rave Group Entrepreneurship & Project Management LLC is committed to all of its existing laws. The company was established on the basis of three basic principles: Transparency. Innovation. Responsiveness. In the field of construction management and maintenance entrepreneurship. Commercial real estate management Buying and selling apartments / offices / shops / public areas / land. Workers nationwide. Real estate entrepreneurship Construction of apartments for long-term rent with management and maintenance in Israel and the United States. The company works on a preventive maintenance basis to prevent future damage to the structure. Efficiency, transparency and innovation, and human relations and excellence. And is drawn into the process of being a role model for companies in this field and in other fields for the leverage and growth of the economy in Israel and abroad. It is entirely dependent on people and businesses for the sake of starting economic growth. Another basic principle is to work only according to every law and order written in Israel and in any other country in which it will work. A cornerstone of its existence is human relations within and outside society. We are committed to excellence in their work and work on the basis of these principles for its success. And I Micha Rave as owner and CEO ask all those involved in their work or any entity or person working with us to fulfill these wishes for the company's goals and objectives. And to realize my dream Micha Rave Aliyah and CEO of the company to help as much as possible the weak population within us. Employing workers of all genders and people with disabilities so that this vision will be fulfilled. To all those involved in their work with RAVE GROUP Because we are actually part of making the vision a reality for Micha Rave, owner and CEO of RAVE GROUP.
I wish success to all who are engaged in their work with us and the customers or any entity or other business or company who are engaged with us.
With the blessing of everyone who engages in his work, it is for the sake of seeing Amen.
Regards Micha Rave owner & CEO